Veracruz (MEX)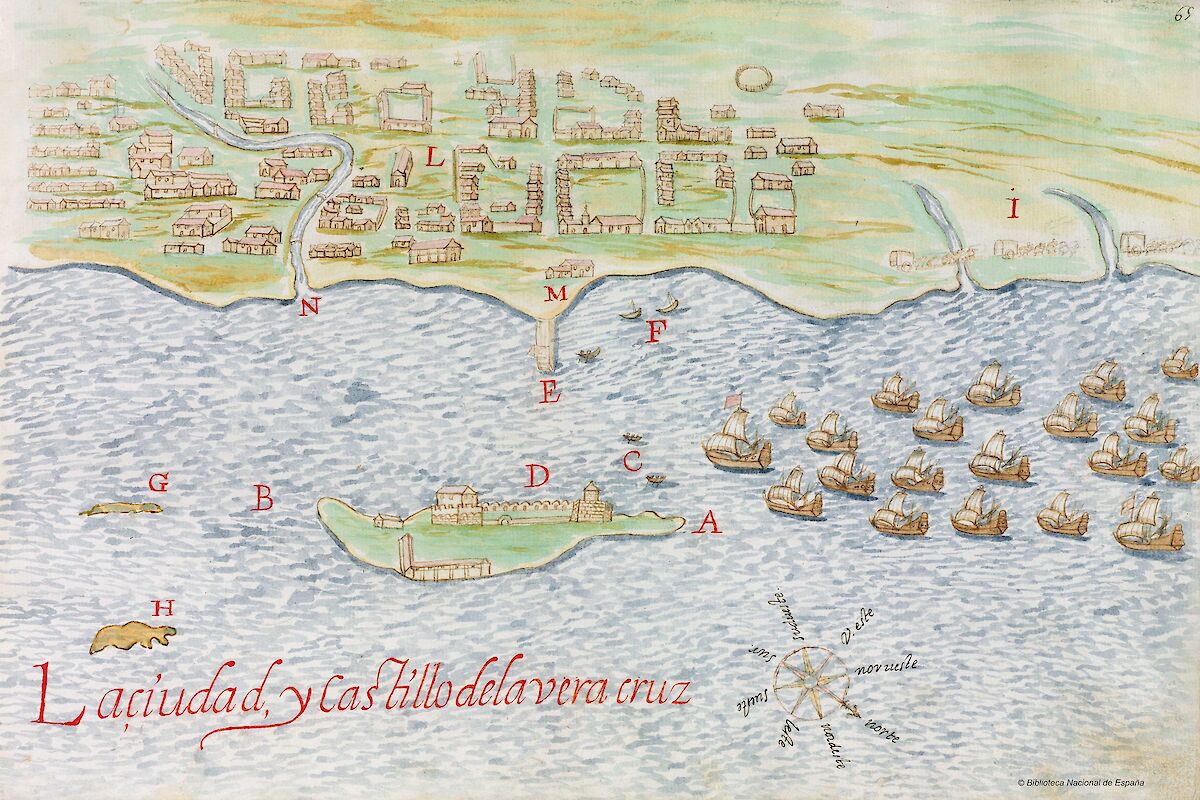 It was in 1518 that Spanish captain Juan de Grijalva arrived at the islet he called San Juan de Ulúa. The Villa Rica de la Vera Cruz was founded by Spanish conquistador Hernán Cortés, on the beaches located in front of the islet in 1519, becoming the First City Hall in continental America and one of the first cities to be founded by Europeans in all continental America.
This port played a crucial role during the three centuries of the Viceroyalty of New Spain, as this was the point of departure for ships bound for Spain loaded with gold, treasures and goods in the so-called Carrera de Indias (West Indies trade route); which is why it was attacked on several occasions by pirates and corsairs.
As a means of defense against these attacks, the city was walled and a series of forts and bastions were built, the most emblematic being the Fort of San Juan de Ulúa, which was erected in 1590. It was in this port where the Armada de Barlovento was organised in 1640 to defend Spanish navigation and the coastline.
Ships sailing from Veracruz (MEX)
Ships bound for Veracruz (MEX)
Ship of unknown type which departed Cadiz (ESP) bound for Veracruz (MEX). She sunk in The Bahamas in 1744. Captained by Lamprier.